Step#1
Know your HHA Training and Pricing Options
:
In-Agency HHA Training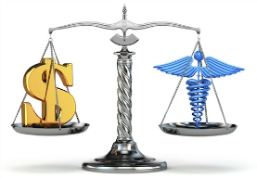 Some home health care agencies
will train you for free
, but you must
work for
them at a
lower pay
for
6 to 12 months
. This is so the HHA agency can get its money back from spending its resources and time training you. You can renegotiate your pay after you complete your HHA certification training and/or pass the HHA competency evaluation. While this home health aide training method is
inexpensive
, it requires you contractually obligate yourself to
work at a much lower pay
. Contact some local HHA agencies today and see if they are hiring.
In-Person HHA Training
You can attend a HHA training course at a vocational school or local college. These programs can
cost anywhere from $1000 to $3000
. Typical home health aide training programs may take up to
6 to 12 weeks
. It is important to make sure you can
afford
the course and
make time
for your new HHA training
class schedule
. This method of home health aide training is the
most expensive
and
inconvenient
, because it requires driving to attend an in person class and costs more money.
Online HHA Training

Attending a
HHA course online
can be a
convenient
and
affordable
way to
bypass
all the
stressful
and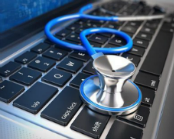 expensive consequences
that in person home health aide courses inadvertently requires. Home health aide online courses can
cost
anywhere from
$100 to $1000
. You can
conveniently access
your HHA training course
anywhere online
with an internet connection. This
removes the driving
to
and
from
the
classroom
and lets you learn
anywhere on your schedule
. Many HHA agencies use this online HHA course to familiarize the their potential home health aides with the
required HHA skills, training and procedures.
Step #2
HHA Class Credibility, Content and Availability
:
The price and location of a home health aide course is just as important as the quality

of your HHA course content
and the
credibility
of the institution from which you are buying it. You should choose an HHA online course that is not
only
affordable
, but also
makes
you
stand out
from
all
other
applicants
. Most HHA courses available online will include basic home health aide competency and a couple of
practice tests
. Here at HHA Online Course we believe when you
buy an investment in your future, it should not only educate you, but also make you

rise above your competition and maybe qualified or entitled to a higher wage.
The
Credibility
of a home health aide online course can be decided by the
accomplishments of it's clients
and its
business with HHA agencies all over the country
. Some HHA courses online have
reduced customer service availability
in order to have a more
alluring price
. Will they be
available
to answer your medical questions
24/7
? Is there a
phone number
on the page? Is their home health aide
testimonial page
updated regularly? Do they offer
Free HHA Practice exams
? Make sure you're getting what you pay for! Be certain the
quality of the HHA
online course you are buying doesn't just
meet your expectations
, make sure it
surpasses it
.
Step #3
Making more money as a home health aide
: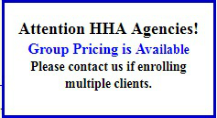 It is
easy
to make
more
money
as a HHA if you start out with the right
HHA training
. Home care agencies are looking for applicants who are
familiar
with home health aide training skills and/or already HHA certified. To
set yourself apart
from
inexperienced applicants
you should find a
HHA online c
ourse
that
offers
advanced
HHA, CNA, BFA
and
CPR skills
. This will make your application
more
attractive
to home health care agencies. Look for a
home health aide online course
that
offers these skills.
Most
home
health care agencies will be happy to interview you,
especially if you are trained in these skills.

Step #4 Train and Acquire your HHA Certification

There are a lot of Home health aide course options out there and we want to make sure the
HHA online c
ourse
you choose fits your, schedule, time, budget and professional needs. We suggest a credible
home health aide online course
that
HHA agencies
all
over the
country
use. They
quickly and affordably
prepare their employees with the
required
home health aide
skills
,
procedures
and
training
to be
certified and/or employed as a home health aide
. Many agencies require CPR and BFA skills. This is why a
CPR
and
BFA
course
are
included
free of charge
. The
HHA online course
includes detailed informative instruction on
all 17 required HHA skills
, including
literature
,
photographs
,
illustrations
,
practice tests
, and
demonstration videos
.
This
home health aide online course
is
used
by
many HHA agencies all over the United States.
The HHA course is available
online
anywhere
with an internet connection, providing a
qualified instructor available 24/7
to answer questions on your schedule through
email or phone
. Access to the online home health aide course is allowed for a
full year.
There is a 99% success rate for all passing clients!